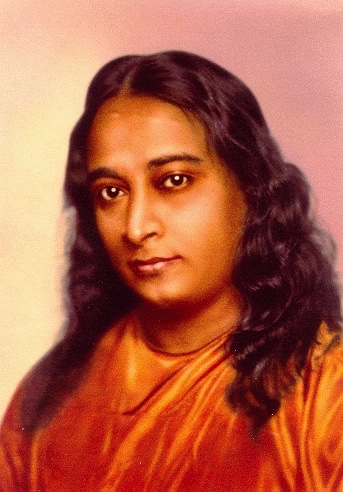 Paramahansa Yogananda (1893 –1952) was an Indian monk, yogi and guru who spent his last 32 years in America. He introduced millions to the teachings of meditation and Kriya Yoga through his organization Self-Realization Fellowship (SRF). A chief disciple of the Bengali yoga guru Swami Sri Yukteswar Giri, he was sent to spread the teachings of yoga to the West, to demonstrate the unity between Eastern and Western religions and to preach a balance between Western material growth and Indian spirituality. Arriving in Boston in 1920, he embarked upon a successful transcontinental speaking tour before settling in Los Angeles in 1925. For the next two and a half decades, he gained local fame as well as expanded his influence worldwide: creating a monastic order, going on teaching-tours, and founding centers in various California locales.  He initiated thousands into Kriya Yoga which had expanded by 1952 into over 100 centers in both India and the US. Yogananda is known for his dynamic, inspirational teaching style and for living a simple life dedicated to God and to higher principles, serving those seeking Realization and a deeper understanding of life.
He was unique in his ability to gather together Christians and Hindus, his ability to honor the sacred in all traditions and the development of study guides and courses to sacred wisdom.
"Awake: The Life of Yogananda" is an excellent movie about him.
The website of the SRF, which contains information on the life and teachings of Yogananda as well as their study guides and courses is:  www.yogananda-srf.org
Gran's relationship with Paramahansa Yogananda began of 2001 while walking in downtown in Miami Beach when she noticed his picture on the cover of his Autobiography of a Yogi  in the window of a bookstore and felt it actually calling to her, forcing her to stop her walk and to  entered into the store to buy the book.  Arriving home still in the midst of this driving force, she read the book straight through, called the SFR and subscribed herself to their 3-year program of studies. Gran continues to study his teachings as well as to help others to gain access to them.